Overclassification Overkill: The US Government Is Drowning In A Sea Of Secrets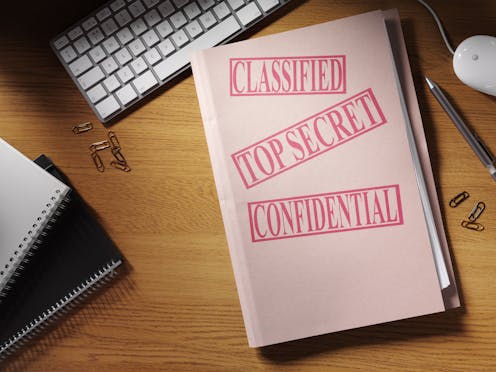 The U.S. faces far more threats to its national security than from spy balloons or classified documents discovered in former and current presidents' homes.
About 50 million more threats every year. That's the estimated number of records annually classified as confidential, secret or top secret by the U.S. government.
The U.S. has an overclassification problem, which, experts say, ironically threatens the nation's security.
Those in the intelligence field, along with at least eight special commissions through the decades, acknowledge the security risk of nearly 2,000 workers processing tens of millions of classified records each year, which could be viewed and potentially leaked or misplaced by more than 4.2 million government employees and contractors who have access to them.
I have seen the secrecy creep – more classification and more withholding of information by the government – growing for decades, as a scholar who studies freedom of information, as recent president of the National Freedom of Information Coalition and as incoming director of the Brechner Freedom of Information Project at the University of Florida. Also, as a member of the Federal Freedom of Information Act Advisory Committee, I see firsthand the struggles the U.S. faces in maintaining transparent, accountable government.
The classified federal records are made secret based on categories defined by the president through executive orders, not law. These records can include just about anything a government employee deems confidential, secret, top secret, sensitive or restricted.
While classification is intended to protect the national security of the nation – such as weapons data, military plans and codes – often records with no direct connection to national security are hidden, including already published newspaper articles, sometimes to prevent agency embarrassment or accountability.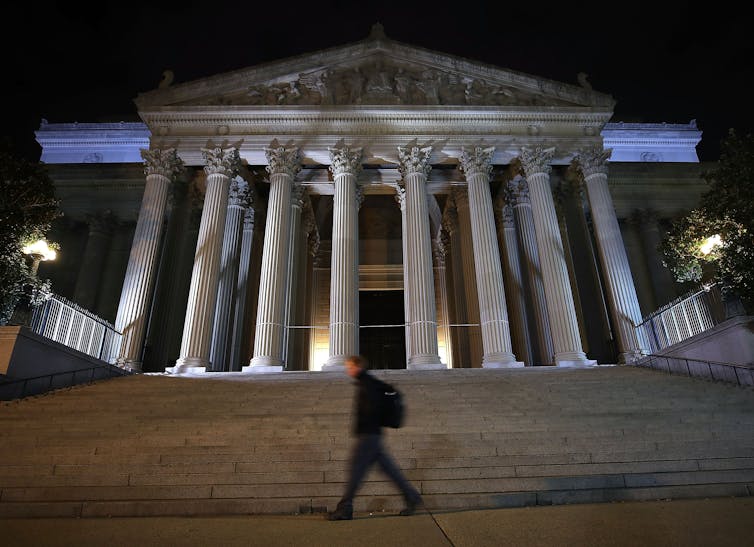 Overclassification kills
Experts and members of Congress acknowledge that 90% of classified records do not need to be classified.
J. William Leonard, former director of the Information Security Oversight Office, which oversees the classification system, testified in 2016 before Congress that overclassification is rampant throughout federal government.
The 9/11 Commission concluded that excessive classification inhibited the ability of defense agencies to share critical files, contributing to the terrorists' success in killing nearly 3,000 Americans. They said, "No one has to pay the long-term costs of overclassifying information, though these costs – even in literal financial terms – are substantial."
Former President Barack Obama noted the problem in a 2016 Fox News interview:
"There's classified," he said, "and then there's 'classified.' There's stuff that is really top secret top secret, and there's stuff that is being presented to the president or the secretary of state that you might not want on the transom or going out over the wire but is basically stuff that you could get in open source."
Overclassification leads to more leaking of dangerous information, according to the Public Interest Declassification Board, a congressional advisory group that recommends policies to the president on classification.
Overclassification impedes information-sharing by agencies and makes people trust the system less. Some government employees may even come to believe the system is too secretive. That "may encourage dangerous information leaks from within the government," stated the board's 2020 report urging modernization of the system.
Founders started it
Government secrecy started before the U.S. even had a government.
The Constitutional Convention in 1787 was held in secret, and the Senate debated the Bill of Rights behind closed doors in 1791. Congress didn't print its approved laws for the public until 1795 – nearly two decades after the founding of the United States and six years after the Constitution's ratification.
From the country's earliest days, presidents sought to restrict information from the public – and even from Congress. George Washington kept secret his treaty communications with Britain in 1795, and John Adams hid treaty negotiations with France in 1798, all in the name of national security.
Franklin D. Roosevelt was the first president to officially classify documents. He issued Executive Order 8381 in 1940 to keep some military records hidden. Succeeding presidents followed suit, greatly expanding secrecy through the decades. The most recent order, issued by Barack Obama in 2009, stands today.
Santa and Conan
Classification has become so prevalent that the outcomes are sometimes meaningless, sometimes nefarious and sometimes absurd.
Lauren Harper, director of public policy and open government affairs for the National Security Archive, a nonprofit that collects federal records for historians, notes some of the worst examples of overclassification:
• The CIA labeled as confidential a weekly terrorism situation report on Dec. 17, 1974, stating, "A new organization of uncertain makeup, using the name 'Group of the Martyr Ebenezer Scrooge,' plans to sabotage the annual courier flight of the Government of the North Pole. …" The memo, a CIA inside-office joke, wasn't made public until 1999.
• A 1975 government biographical dossier on former Chilean Gen. Augusto Pinochet, kept secret on national security grounds, stated that the dictator's favorite liquor was "scotch and pisco sours."
• The government argued that records documenting the sex of Conan the dog, which participated in the 2019 raid to kill Islamic State leader Abu Bakr al-Baghdadi, were a national security secret.
• Historical documents about the Bay of Pigs were released in 2016 after decades of the CIA arguing the information would "confuse the public." In actuality, they were covering up embarrassing internal political bickering.
Sometimes records are kept secret to avoid criticism, such as the documents hidden by the George W. Bush administration to cover up instructions for effective torture.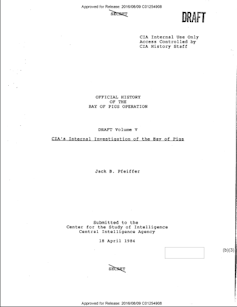 Transparency vs. secrecy
Many recommendations to diminish overclassification have been offered by experts and special commissions over the decades, with little progress. Federal agencies push back against transparency, presidents defer to secrecy and the inertia of federal bureaucracy favors the status quo. But perhaps bipartisan cooperation in Congress can get somewhere on several fronts.
Legislators could simplify the levels of classification, focusing only on what specific information would truly harm national security and align the level of protection with the level of harm.
Significantly increased funding would help modernize the operations of the National Archives and Records Administration, which oversees classification efforts and is hamstrung by old technology in a digitized world. The agency's annual budget has flatlined at about US$320 million for the past three decades. Congress could invest in more sophisticated technology, such as artificial intelligence and machine learning, to better identify records that should be classified and those that shouldn't be classified. New research indicates that machine learning can save government employees time in identifying parts of records that should be kept secret.
Finally, classifications can be hit and miss, and agencies should be required to accurately delineate what is classified and what isn't and label the classified parts of records accurately, as recommended last year by the Federal FOIA Advisory Committee.
Some secrets are necessary, and I believe the classification system can be strengthened, for the good of national security and the ability of citizens to know what their government is up to. Sometimes, less secrecy brings more safety.

David Cuillier is incoming director of the Brechner Freedom of Information Project at the University of Florida and recent president of the National Freedom of Information Coalition, a nonprofit that supports state coalitions for open government. He has been commissioned by the Knight Foundation for research on freedom of information. He is founding editor of the Journal of Civic Information. He is currently a member of the Federal Freedom of Information Act Advisory Committee under the National Archives and Records Administration. He also has served as Freedom of Information Committee chair and national president of the Society of Professional Journalists, which has advocated for greater transparency in government.
Public Radio Can Help Solve The Local News Crisis — But That Would Require Expanding Staff And Coverage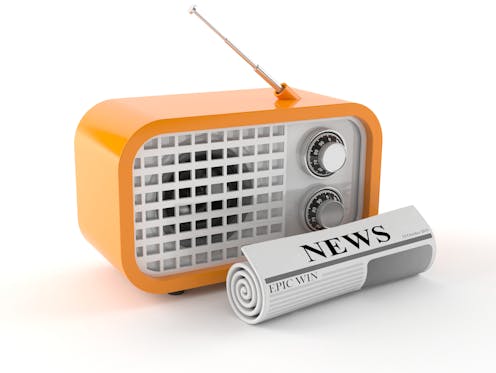 Since 2005, more than 2,500 local newspapers, most of them weeklies, have closed, with more closures on the way.
Responses to the decline have ranged from luring billionaires to buy local dailies to encouraging digital startups. But the number of interested billionaires is limited, and many digital startups have struggled to generate the revenue and audience needed to survive.
The local news crisis is more than a problem of shuttered newsrooms and laid-off journalists. It's also a democracy crisis. Communities that have lost their newspaper have seen a decline in voting rates, the sense of solidarity among community members, awareness of local affairs and government responsiveness.
Largely overlooked in the effort to save local news are the nation's local public radio stations.
Among the reasons for that oversight is that radio operates in a crowded space. Unlike a local daily newspaper, which largely has the print market to itself, local public radio stations face competition from other stations. The widely held perception that public radio caters to the interests of people with higher income and education may also have kept it largely out of the conversation.
But as a scholar who studies media, I believe that local public radio should be part of the conversation about saving local news.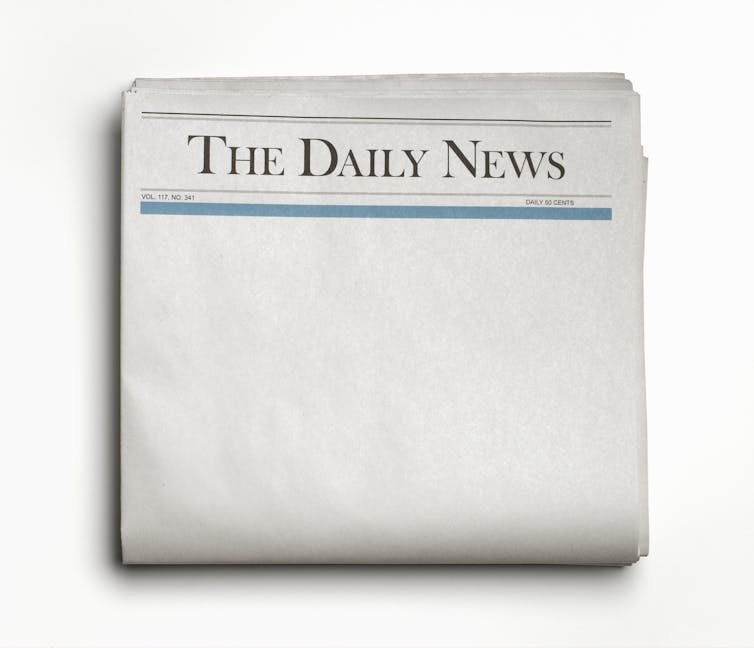 Advantages are trust, low cost and reach
There are reasons to believe that public radio can help fill the local news gap.
Trust in public broadcasting ranks above that of other major U.S. news outlets. Moreover, public radio production costs are relatively low – not as low as that of a digital startup, but far less than that of a newspaper or television station. And local public radio stations operate in every state and reach 98% of American homes, including those in news deserts – places that today no longer have a daily paper.
Finally, local public radio is no longer just radio. It has expanded into digital production and has the potential to expand further.
To assess local public radio's potential for helping to fill the local information gap, I conducted an in-depth survey of National Public Radio's 253 member stations.
The central finding of that study: Local public radio has a staffing problem. Stations have considerable potential but aren't yet in a position to make it happen.
That's not for lack of interest. Over 90% of the stations I surveyed said they want to play a larger role in meeting their community's information needs. As one of our respondents said, "The need for the kind of journalism public media can provide grows more evident every day. The desire on the part of our newsrooms is strong."
To take on a larger role, most stations would need to expand their undersized news staff.
Sixty percent of the local stations have 10 or fewer people on their news staff, and that's by a generous definition of what constitutes staff. Respondents included in this count broadcast and digital reporters, editors, hosts, producers and others who contribute to local news and public affairs content in its various forms, as well as those who directly provide technical or other support to those staff members. In addition to full-time employees, stations were asked to include part-time employees and any students, interns or freelancers who contribute regularly.
The staffing problem is most acute in communities that have lost their newspaper or where local news gathering has been sharply cut back. Many of these communities were judged by the respondents to have a below-average income level, which limits the local station's fundraising potential.
Although the staffing problem is more pronounced at stations in communities where local news is in short supply, staff size at nearly every station falls far short of even a moderate-sized daily newspaper.
The Des Moines Register, for example, has a daily circulation of 35,000 copies and a nearly 50-person newsroom – a staff larger than 95% of local public radio stations.
Limitations on potential
One consequence of the staffing problem is that local public radio is actually not all that "local."
The survey found that in the 13-hour period from 6 a.m. to 7 p.m. on weekdays, only about two hours of locally produced news programming was carried on the average station, some of it in the form of talk shows and some of it as repeat programming. For stations with a news staff of 10 or fewer people, the daily average of locally produced news – even when including repeat programming – is barely more than one hour.
This is only one indicator of the limitations of an undersized newsroom.
Stations with a news staff of 10 or fewer people, for example, were only half as likely as those with more than 20 to have a reporter routinely assigned to cover local government. Some stations are so short of staff that they do not do any original reporting, relying entirely on other outlets, such as the local newspaper, for the stories they air.
A small news staff also means it's hard to create content for the web, as illustrated by stations' websites. The stations with 10 or fewer people in their newsroom were only half as likely as those with a staff size of more than 10 to feature local news on their homepage. A local station's website cannot become the "go-to" place for residents seeking local news on demand if the station fails to provide it.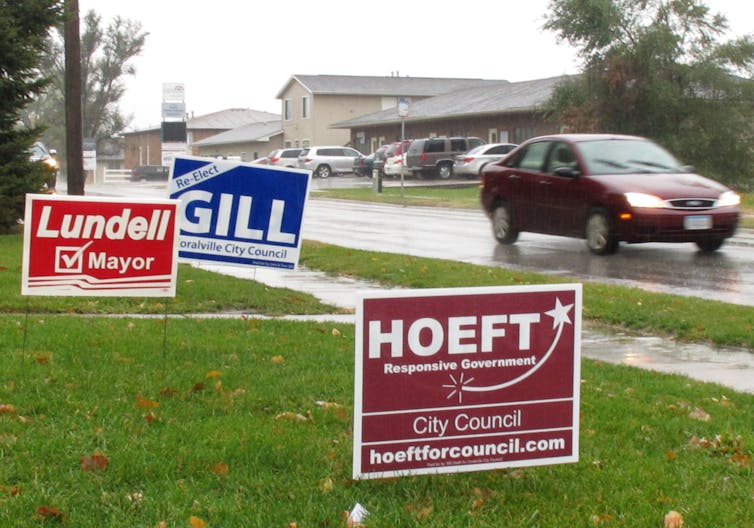 The stakes for democracy
With more staff, local public radio stations could help fill the information gap created by the decline of local newspapers. They could afford to assign a reporter full time to cover local government bodies like city councils and school boards.
It would still be a challenge for stations in rural areas that include multiple communities, but that challenge is also one that newspapers in rural areas have always faced and have in the past found ways to manage.
With adequate staff, local stations could also make their programming truly "local," which would broaden their audience appeal.
Programming created by NPR, PRX and other content providers accounts for much of the appeal of local stations. But it can be a handicap in areas where many potential listeners have values and interests that aren't met by national programming and where the station offers little in the way of local coverage. As one respondent noted, stations must provide coverage "that reflects the entirety of their communities."
How much new money would local stations require to expand their coverage? Based on our respondents' estimates and a targeting of the funding for the communities most in need, roughly $150 million annually would be required.
Given that these communities tend also to be the ones in below-average income areas, the funding would have to come largely from outside sources. That won't be easy, but it needs to get done. As the Knight Foundation's Eric Newton noted, local news gives people the information they "need to run their communities and their lives."
This story has been corrected to state the name of one of two content providers to public radio stations, PRX.

Thomas E. Patterson does not work for, consult, own shares in or receive funding from any company or organization that would benefit from this article, and has disclosed no relevant affiliations beyond their academic appointment.
Should The US Ban TikTok? Can It? A Cybersecurity Expert Explains The Risks The App Poses And The Challenges To Blocking It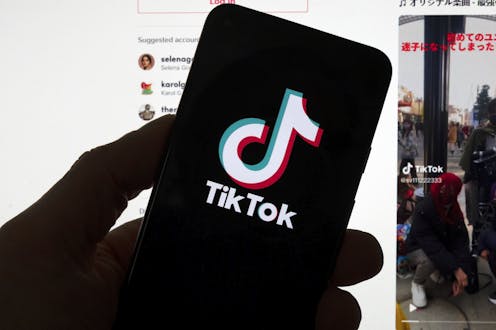 TikTok CEO Shou Zi Chew testified before the House Energy and Commerce Committee on March 23, 2023, amid a chorus of calls from members of Congress for the federal government to ban the Chinese-owned video social media app and reports that the Biden administration is pushing for the company's sale.
The federal government, along with many state and foreign governments and some companies, has banned TikTok on work-provided phones. This type of ban can be effective for protecting data related to government work.
But a full ban of the app is another matter, which raises a number of questions: What data privacy risk does TikTok pose? What could the Chinese government do with data collected by the app? Is its content recommendation algorithm dangerous? And is it even possible to ban an app?
Vacuuming up data
As a cybersecurity researcher, I've noted that every few years a new mobile app that becomes popular raises issues of security, privacy and data access.
Apps collect data for several reasons. Sometimes the data is used to improve the app for users. However, most apps collect data that the companies use in part to fund their operations. This revenue typically comes from targeting users with ads based on the data they collect. The questions this use of data raises are: Does the app need all this data? What does it do with the data? And how does it protect the data from others?
So what makes TikTok different from the likes of Pokemon-GO, Facebook or even your phone itself? TikTok's privacy policy, which few people read, is a good place to start. Overall, the company is not particularly transparent about its practices. The document is too long to list here all the data it collects, which should be a warning.
There are a few items of interest in TikTok's privacy policy besides the information you give them when you create an account – name, age, username, password, language, email, phone number, social media account information and profile image – that are concerning. This information includes location data, data from your clipboard, contact information, website tracking, plus all data you post and messages you send through the app. The company claims that current versions of the app do not collect GPS information from U.S. users. There has been speculation that TikTok is collecting other information, but that is hard to prove.
If most apps collect data, why is the U.S. government worried about TikTok? First, they worry about the Chinese government accessing data from its 150 million users in the U.S. There is also a concern about the algorithms used by TikTok to show content.
Data in the Chinese government's hands
If the data does end up in the hands of the Chinese government, the question is how could it use the data to its benefit. The government could share it with other companies in China to help them profit, which is no different than U.S. companies sharing marketing data. The Chinese government is known for playing the long game, and data is power, so if it is collecting data, it could take years to learn how it benefits China.
One potential threat is the Chinese government using the data to spy on people, particularly people who have access to valuable information. The Justice Department is investigating TikTok's parent company, ByteDance, for using the app to monitor U.S. journalists. The Chinese government has an extensive history of hacking U.S. government agencies and corporations, and much of that hacking has been facilitated by social engineering – the practice of using data about people to trick them into revealing more information.
The second issue that the U.S. government has raised is algorithm bias or algorithm manipulation. TikTok and most social media apps have algorithms designed to learn a user's interests and then try to adjust the content so the user will continue to use the app. TikTok has not shared its algorithm, so it's not clear how the app chooses a user's content.
The algorithm could be biased in a way that influences a population to believe certain things. There are numerous allegations that TiKTok's algorithm is biased and can reinforce negative thoughts among younger users, and be used to affect public opinion. It could be that the algorithm's manipulative behavior is unintentional, but there is concern that the Chinese government has been using or could use the algorithm to influence people.
Can the government ban an app?
If the federal government comes to the conclusion that TikTok should be banned, is it even possible to ban it for all of its 150 million existing users? Any such ban would likely start with blocking the distribution of the app through Apple's and Google's app stores. This might keep many users off the platform, but there are other ways to download and install apps for people who are determined to use them.
A more drastic method would be to force Apple and Google to change their phones to prevent TikTok from running. While I'm not a lawyer, I think this effort would fail due to legal challenges, which include First Amendment concerns. The bottom line is that an absolute ban will be tough to enforce.
There are also questions about how effective a ban would be even if it were possible. By some estimates, the Chinese government has already collected personal information on at least 80% of the U.S. population via various means. So a ban might limit the damage going forward to some degree, but the Chinese government has already collected a significant amount of data. The Chinese government also has access – along with anyone else with money – to the large market for personal data, which fuels calls for stronger data privacy rules.
Are you at risk?
So as an average user, should you worry? Again, it is unclear what data ByteDance is collecting and if it can harm an individual. I believe the most significant risks are to people in power, whether it is political power or within a company. Their data and information could be used to gain access to other data or potentially compromise the organizations they are associated with.
The aspect of TikTok I find most concerning is the algorithm that decides what videos users see and how it can affect vulnerable groups, particularly young people. Independent of a ban, families should have conversions about TikTok and other social media platforms and how they can be detrimental to mental health. These conversations should focus on how to determine if the app is leading you down an unhealthy path.
This article has been updated to indicate that TikTok CEO Shou Zi Chew testified before Congress on March 23, 2023.

Doug Jacobson does not work for, consult, own shares in or receive funding from any company or organization that would benefit from this article, and has disclosed no relevant affiliations beyond their academic appointment.
In Congress, Breaking Unwritten Rules That Encouraged Civility And Enabled Things To Get Done Is Becoming The New Normal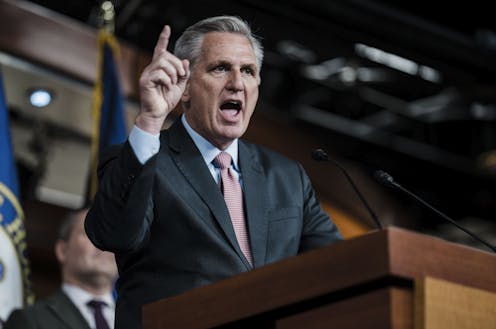 When House Speaker Kevin McCarthy ordered an investigation into the Manhattan district attorney's ongoing criminal probe of former President Donald Trump, he broke with House practices and norms.
And the three committee chairmen McCarthy tasked with investigating may be stepping outside of federal jurisdiction by attempting to investigate a county prosecutor.
As a scholar of the legislative branch, I study how its practices and procedures have changed over time. This move is just one in a growing list of norm-breaking events that have colored how the House, during the 118th Congress, conducts business.
When McCarthy gave government-owned footage of the Jan. 6th insurrection to a single media outlet, he broke a long-standing congressional norm of releasing government information to media outlets broadly.
When multiple, unrepentent Republican representatives heckled Democratic President Joe Biden during his February 2023 State of the Union address, they broke behavioral norms for the occasion. The last person who heckled a sitting president during the State of the Union was Rep. Joe Wilson, of South Carolina, in 2009 when President Obama addressed a joint session of Congress. Wilson apologized.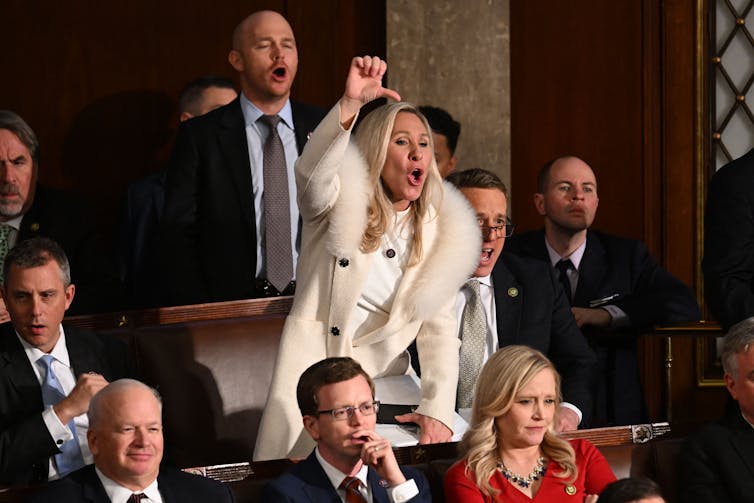 118th Congress broke norms from the start
Even before this session of Congress began in January 2023, Republicans members of the House broke a norm by forcing 15 ballots over four days before voting to make McCarthy speaker. The last Speaker vote that required multiple ballots was in 1923 when it took nine.
But when McCarthy denied seats on the House Intelligence Committee to Democratic Reps. Adam Schiff, who once chaired the committee, and Eric Swalwell, both of California, he went much further. Historically, both parties have tended to avoid politicizing national security. Removing members with the kind of institutional knowledge Schiff and Swalwell possess could have serious consequences for the effective operation of the committee.
The House also voted to remove Rep. Ilhan Omar, another Democrat, from the House's Foreign Affairs Committee.
In the House, Republican and Democratic leadership are traditionally in control of which members they submit for committee assignments. Despite this norm, McCarthy refused to allow Schiff or Swalwell a seat on the Intelligence Committee after Minority Leader Hakeem Jeffries put their names forward.
Accusing Reps. Swalwell and Schiff of misusing the panel during the previous two Congresses, McCarthy said he was denying the two representatives seats on the committee for national security reasons. And he forced a floor vote to oust Omar for her antisemitic comments, even though she apologized.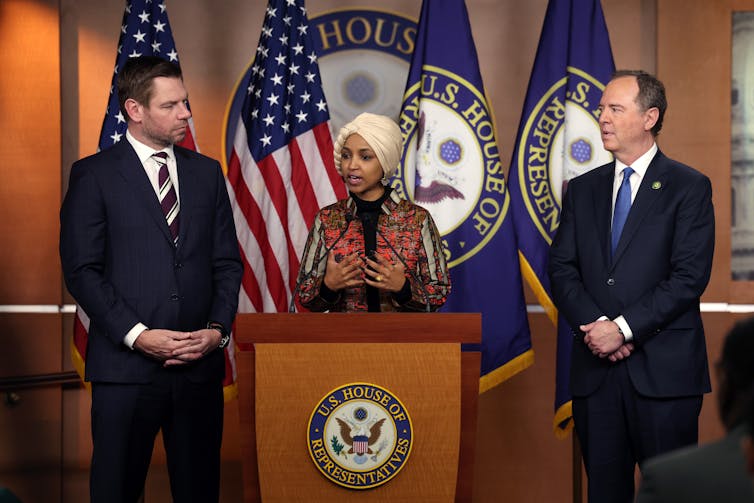 House Democrats maintain McCarthy's move was political payback because the House, under former Speaker Nancy Pelosi, a Democrat, had voted to remove Republican Reps. Marjorie Taylor Greene and Paul Gosar from their committees over incendiary comments the two made. Some of their remarks included threats of violence against members of the House.
That was not the first time Pelosi denied the Republican minority leader his choice of committee appointments. During the 117th Congress, when she and House Democratic leadership were populating the Jan. 6 committee to investigate the Capitol insurrection, McCarthy wanted to seat two known Trump loyalists: Reps. Jim Banks of Indiana and Jim Jordan of Ohio. Pelosi rejected them.
When norms are ignored
Traditionally, if a member of Congress committed an offense that did not rise to the level of an ethics investigation, their leadership would decide how to punish them. That was the case in 2019, when then-Minority Leader McCarthy stripped now former Iowa Rep. Steven King of his committee assignments, citing King's racist comments.
But McCarthy did not punish Greene – Pelosi did.
At the time, Republicans warned Pelosi she was setting a precedent – or new norm – of the majority party in the House determining committee assignments for the minority party.
"If this is the new standard, I look forward to continuing out the standard," McCarthy said.
The norms of governance in the House provide stability and clarity regarding what type of behavior is and is not allowed among members. But when those norms are broken, a series of devolving consequences can follow.
Partisan fights pay
Republican members of Congress attacking Democrats and Democratic members of Congress attacking Republicans has long been a way for elected officials to grab voters' attention. But the divisive rhetoric and deeply partisan behavior of officeholders over the past few decades has only pushed the two parties farther apart, particularly during the 2000s.
During that period, it became clear that politicians who whipped up their bases by using the politics of outrage could score political points and replenish their political coffers at the same time. That realization has changed the political calculus.
Today, donors reward shocking behavior. Sen. Josh Hawley, of Missouri, for example, raised US$3 million after he voted to block the presidential election results on Jan. 6, 2021.
Greene raised $3.2 million after only three months in office when news broke that she embraced conspiracy theories and previously threatened violence against Democratic politicians. Perhaps seeking similar results, when McCarthy kicked Schiff off the House Intelligence Committee, Schiff went on TikTok to announce his candidacy for the Senate.
Whether this extreme behavior by elected officials is motivated by political one-upmanship or money, or both, Americans are watching, and many don't approve of the behavior. A February Gallup Poll has approval of Congress hovering around 18%.

Sarah Burns receives funding from the Institute for Humane Studies and she is a non-resident fellow at The Quincy Institute.